28. September 2022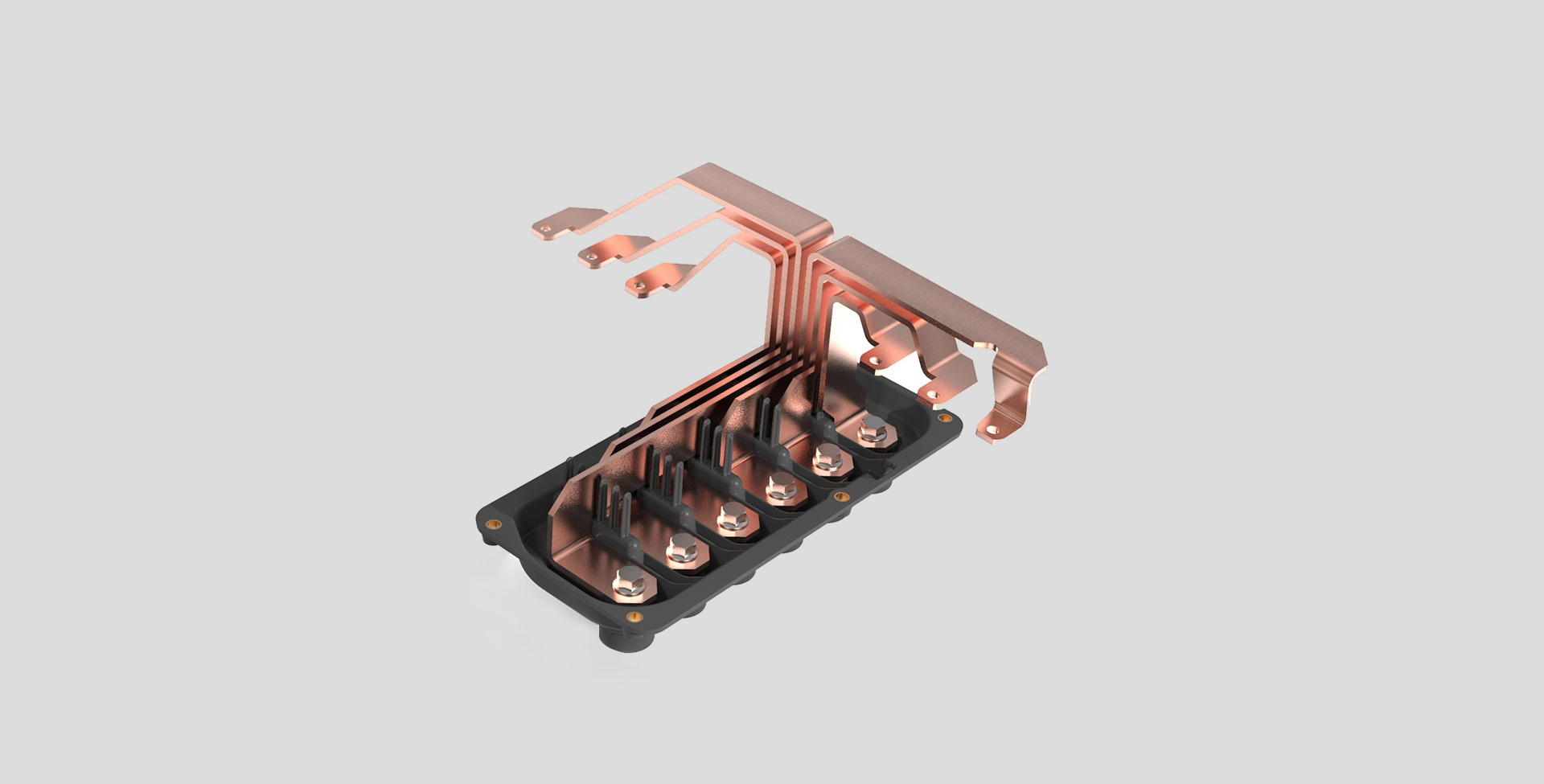 Case Study
Electrical connections for battery systems
The challenge
A busbar system made of copper was to be developed for the drive battery of a fully electric vehicle. The task was to compensate for the thermally induced linear expansion and the dynamic driving vibration load.
The smk solution
We developed the entire busbar system exactly according to the customer's specifications. In the process, we were able to identify potential for optimising the use of materials. Depending on the required degree of freedom of movement, different copper flex elements are used at specific points. In this way, we were able to implement all the requirements for the bus bar system without any problems.
The successful result
Our customer received an efficiently manufactured, functioning battery contacting system that includes extruded, plastic-moulded as well as flexible busbars.
We would be happy to advise you in a personal meeting.
Just get in touch with us!